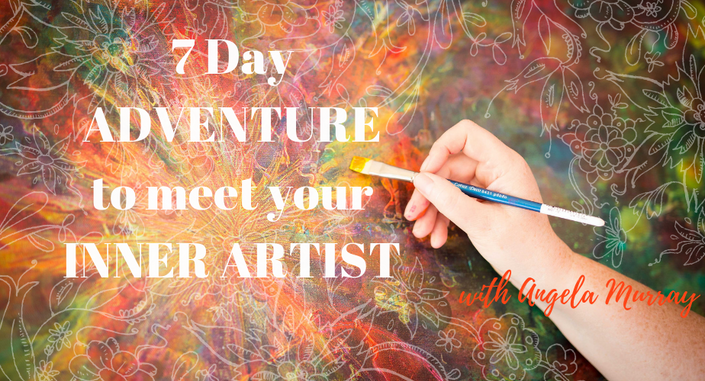 FREE 7 Day adventure to meet your inner artist
unlocking your creativity with my magical yet simple process
I want to offer you a gift - a FREE adventure to meet the artist that lives inside you
I want to show you a way to play freely, have fun, let go of perfectionism and embrace your inner artist. I want to offer you the opportunity to say YES to the journey of your lifetime – the journey back to a confident creative you.

I have met so many women who've told me they'd love to draw, paint or just create but they are just a little scared and don't know where to start. What I have learned for sure is the part of you that wants to PAINT, LET LOOSE and HAVE FUN is your inner artist crying to come out and CREATE!
But there are other voices inside that keep her small, put her back in her box and stop you from taking the next step. Do you ever hear yourself say I can't? Or I'd love to but?... That my Creative Adventurer is your Perfectionista.
Do you ever hear yourself saying "Mine will never be as good as hers?" or "What if I can't do it and everyone else is better than me?" ... That is an attack of Comparisonitis.
I'm Angela Murray Creative Adventurer & Guide and I allowed those same pesky voices rule my world until I discovered my creative process of "letting it go and letting it grow". Letting go of judgement, perfectionism and comparisonitis and allowing my true creativity to grow by playing, getting messy and having fun.
My process is super simple - each day for 7 Days you will receive an easy challenge which you can do in less than 20 minutes. My prompts are designed to make it simple for you, you need no prior experience and I will be encouraging you every step of the way. You need no expensive specialist tools, just paper, pencils, pens and students watercolour paints.

And I'm on a mission to take as many Creative Adventurers as possible on their own Creative journey to meet their inner artist. Just as you wouldn't take a trip on a jungle adventure without a guide, for the next 7 days, I will be your Creative Adventure Guide … so if you want to LET GO of PERFECTIONISM, and COMPARISON and just FEEL FREE then get set, take my hand and follow me….

I can't wait to guide you into Step #1
Your Instructor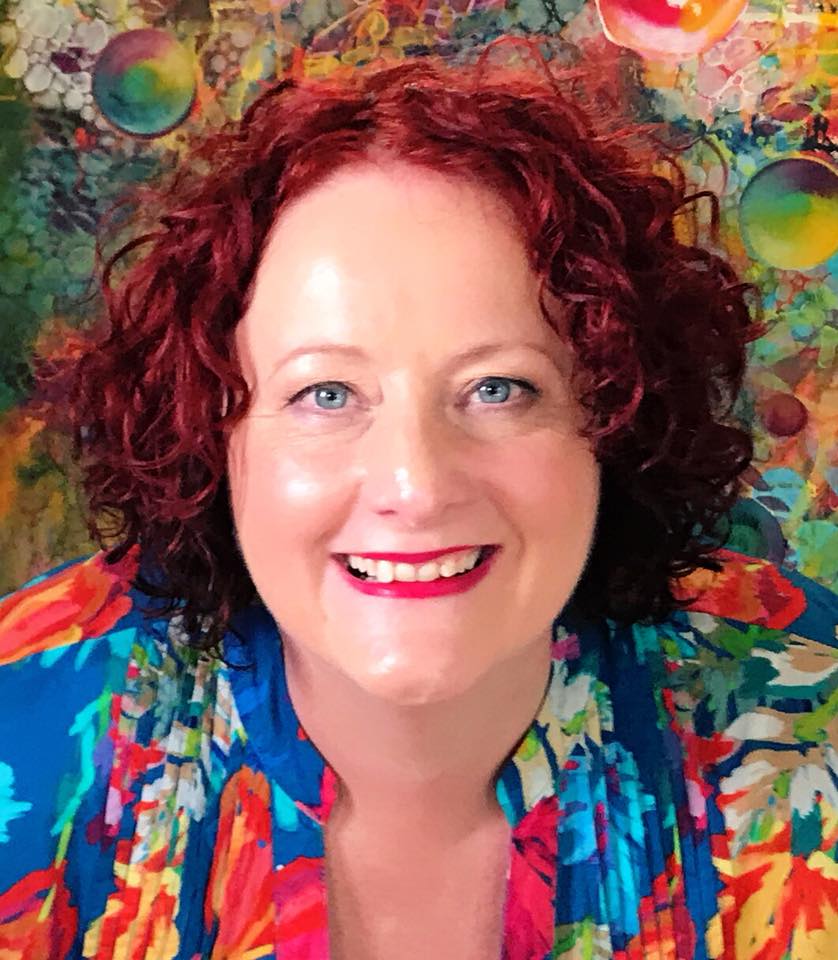 Angela Murray is a Creative Adventurer & Guide
At 18 she started a corporate career, was married at 20 & spent the next 20 years working hard, being the perfect wife and wondering "What on earth happened to fun and curiosity?" She bought over a thousand dollars worth of self-help books and yet still wanted to scream 'WOULD THE REAL ANGELA PLEASE STAND UP!!" her world had turned from FULL COLOUR to grey and she says she had become wallpaper in her own life.
Fast forward to now and Angela is a visual artist, Creatively Fit Coach and international Life Coach who was recently featured as one of the Top 12 Picks for The Awakened Woman - and spends her time working with wonderful people like you, guiding them to re-ignite their creativity.
Her mission is to guide you back to playing freely, having fun and being ok with making mistakes, be confident and truly authentic. Follow Angela as she leads you gently through her magical processes to re-ignite your intuitive, creative self and begin LIVING LIFE IN COLOUR ®.
Be guided to play freely, have fun, let go of perfectionism and meet your inner artist. Join Angela for the journey of your lifetime – the journey back to a confident creative you.
Website: angela-murray.com

Facebook: Living Life In Colour
Frequently Asked Questions
When does the course start and finish?
The course starts now and never ends! It is a completely self-paced online course - you decide when you start and when you finish.
How long do I have access to the course?
How does lifetime access sound? After enrolling, you have unlimited access to this course for as long as you like - across any and all devices you own.
How much does the course cost?
This 7 Day Adventure is completely FREE!