My NEWEST online experience is now open for enrollment! Scroll down to "Featured Courses" to learn more!
Do you ever feel like life is passing you by?

Stuck in the endless cycle of work and kids and bills and housework. How long has it been since you felt inspired, fired up, creative, confident, excited or just plain happy?
Let's do something about that, shall we?

I'm Angela Murray and I'm your Creative Guide and I want to empower you to live your most creative life NOW.
Together, we'll bring joy, FUN, creativity and play back into your everyday life. I'll help you discover what you really want, let go of the beliefs that are holding you back, bring those forgotten dreams into the light and give yourself permission to go for them.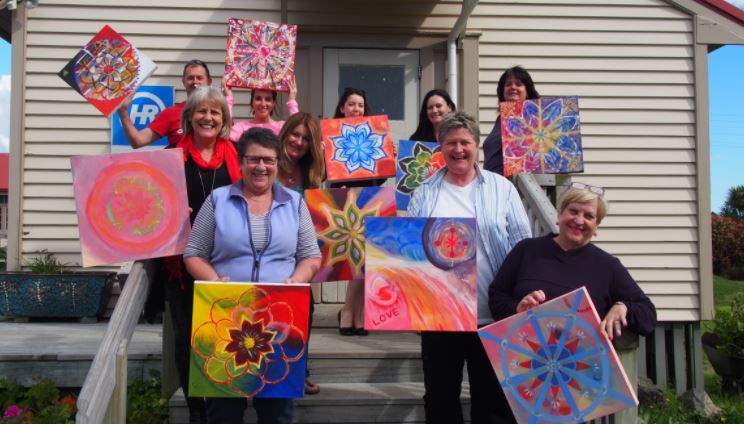 You don't have to stay stuck in an existence where you're telling yourself you're not creative and you don't have to apologise for wanting more. On the other side of that longing, a vibrant, joyful, rich, creative and satisfying life is waiting, just for you.

How do I know?
Let me introduce you to me, circa 2001 before I found the transformational power of creativity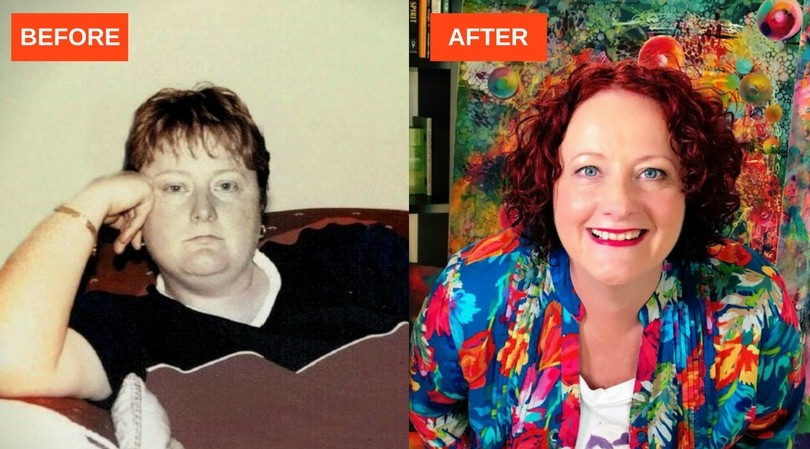 From the outside, things looked pretty good. I had a great career, a husband and a house in the country. Yet I was desperately unhappy.
Life was all work, watching TV and shopping on the weekend. I had no idea who I was and I wasn't actively creating or taking part in anything.
I felt like wallpaper in my own life - dull, grey and faded into the background
It wasn't until I reconnected with my creativity that I discovered what I really wanted - I was living someone else's life – and it sure as hell wasn't mine.
Creative coaching transformed my life
Creative coaching helped me rediscover myself and my locked away dreams and desires. I had to unpack and let go of beliefs that were holding me back and to trust that everything would work out for the better. And OMG it really has.
Believe it or not, the picture on the right is me after discovering creativity – happy, healthy, empowered and creatively inspired. I'm now living a life filled with more joy, love and purpose than I could ever have imagined back in 2001. I want that for you too..